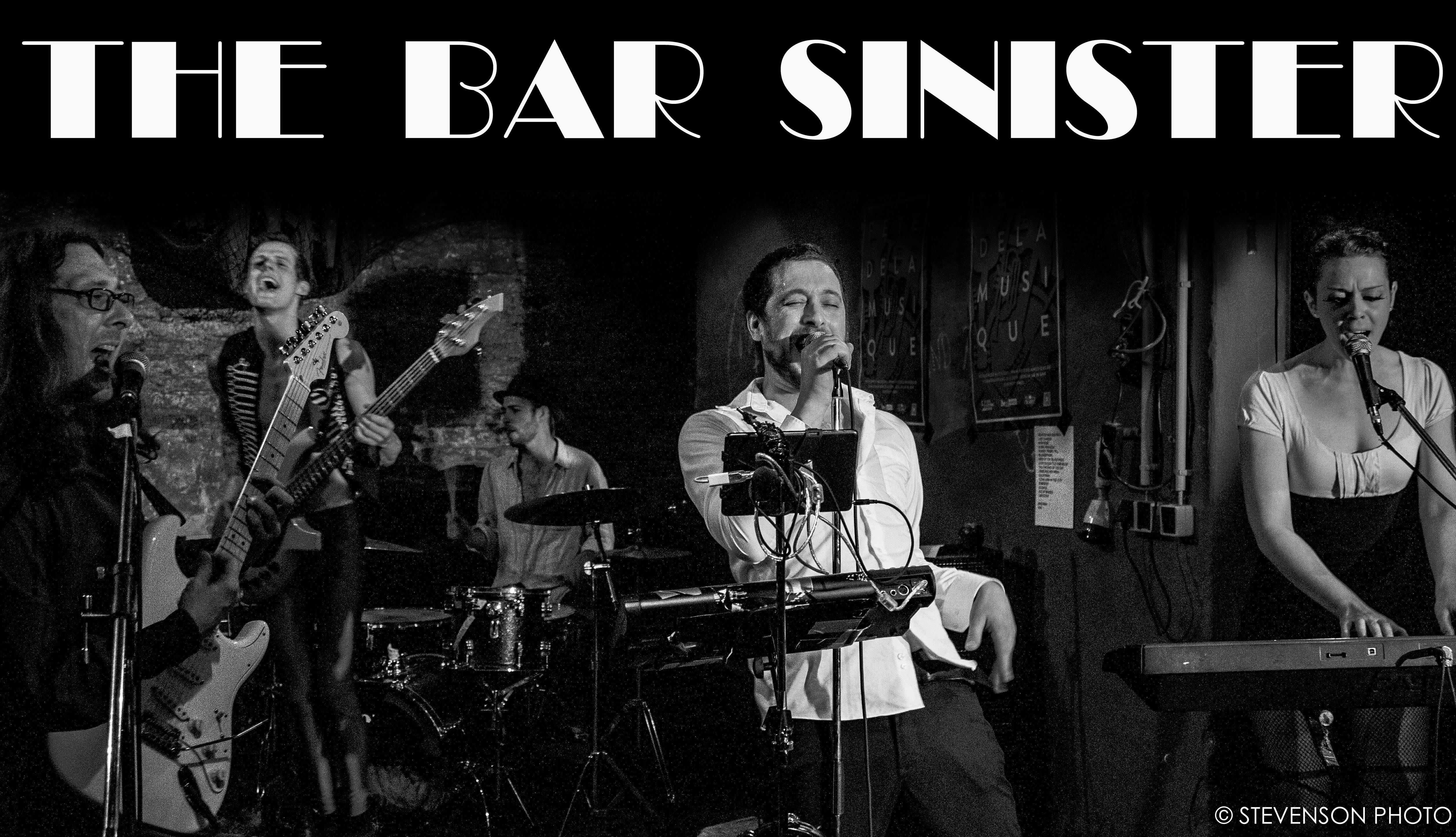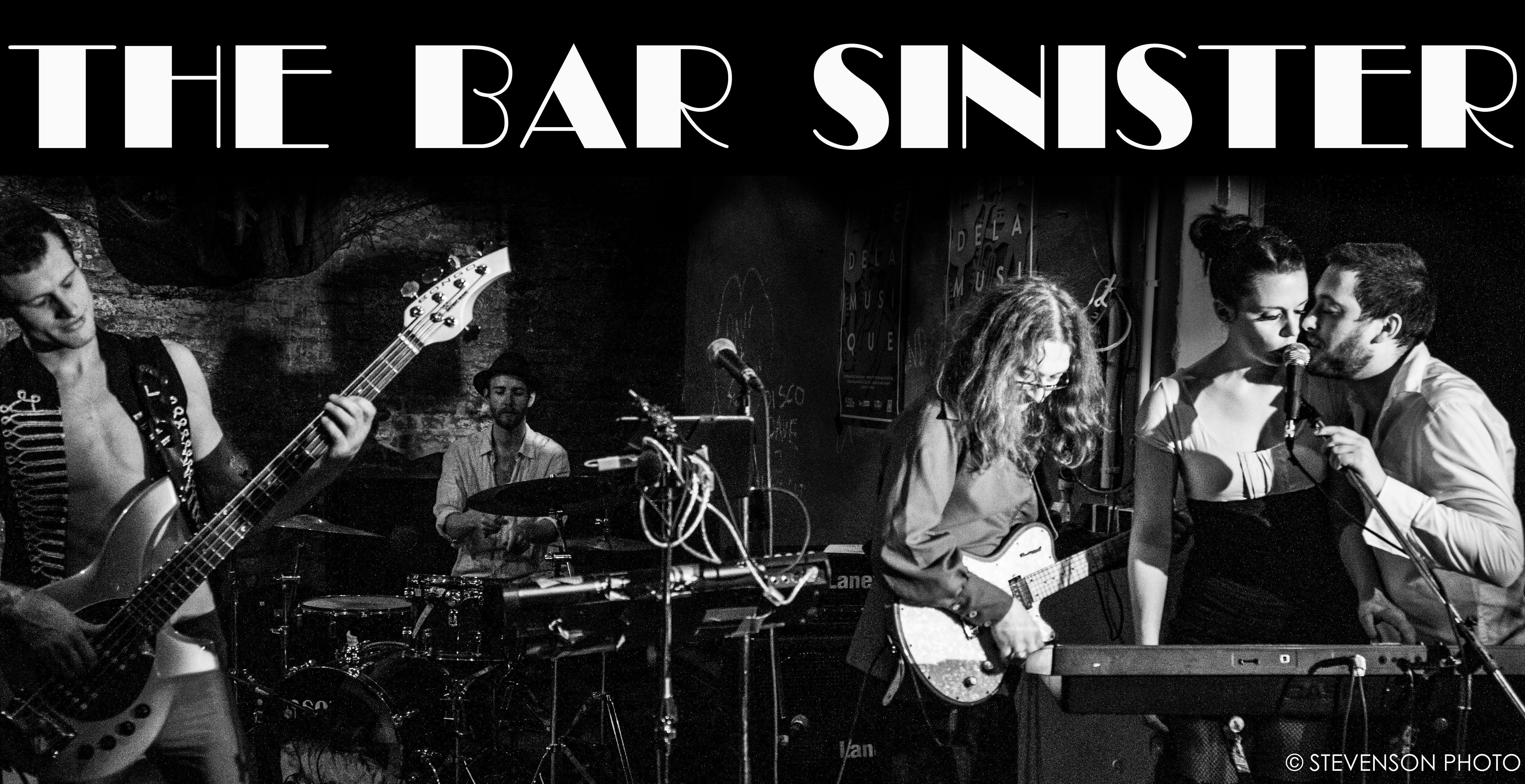 The Band
The Bar Sinister is a theatrical rock band based in Berlin, Germany. The band is centered on the songwriting duo of Frank Wegling (guitars, Keyboards,vocals) from Cleveland, Ohio, and Andrew McGinn (vocals,synths), from Bournemouth, UK.
Formed in Berlin in 2013 with Vocalist/ Keyboardist Katrin Holzapfel (Germany). The group cemented its line-up one year later with the addition of bassist Nick Ward (Australia), and drummer Alexander Cumming (Canada). The arrival of second guitarist Sean Ainsworth (Australia) in 2016 completed the group.
Known for their passionate live performances. The Bar Sinister treats each song as if it were a mini musical.
The Bar Sinister formed quickly after a chance meeting of Wegling and McGinn in 2006, with Wegling soon relocating to Ulm, Germany, to focus on the band. Soon after, the band was seen performing by Faust keyboardist's Hans Joachim Irmler, who then signed them to Klangbad label.
The band have performed regularly in southern Germany, Berlin and Leipzig. They have also performed at Obstwiesen [1], Ulmer Zelt [2] and Donaubeben festivals. They have achieved critical acclaim in local newspapers and press.[3] The song Last Waltz (3 Minute Edit), from ´Smoke and Mirrors´, was included in a catwalk setlist for London Fashion Week.
The band were enlisted in April 2009 to play as part of a city wide block out of possible gathering places for extreme right Neo-Fascists, during the Germany's annual Far right May Daymarches.[4]
Your browser does not support the video tag. Download HERE
About Us
Frank Wegling
(vocals, guitar) from Cleveland, Ohio
Andrew McGinn
(vocals),from Bournemouth, UK
Katrin Holzapfel
(keyboardist/vocalist) from Germany
Nick Ward
(Bassist, Australia)
Alexander Cumming
(drums,Canada)
Contact Information
Mauris at rutrum arcu. In felis turpis, tincidunt a odio interdum, ornare interdum magna. Proin leo tortor, adipiscing et volutpat tincidunt, imperdiet sit amet purus. Proin erat ante, consectetur et sapien eu, egestas volutpat tortor. Donec at nulla orci. Sed luctus interdum ante, vel adipiscing leo aliquam nec.
Our Location
Berlin, Germany
Send us a message